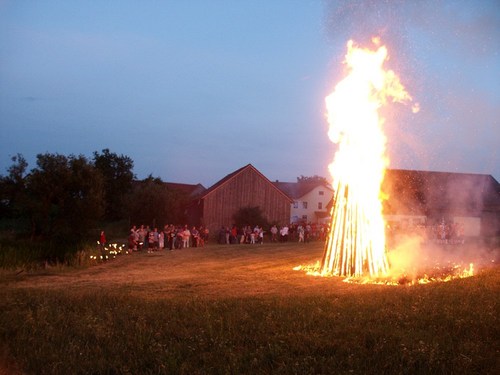 Johannisnight, Johannisfire
Celebrating the longest day/shortest night of the year, huge fires are being
ignited. It's a very old ritual common all around Europe to protect the
harvest from hail, and keep all the "demons" away. Nowadays it's a lot of fun to see
the huge fire, listen to music and eat and drink with friends and neighbors.
Look out at your village/town where people built up huge piles of wood, you
can be sure there will be a Johannis Celebration the following weekend.
A list can be found for the Erlangen area by going
HERE
, clicking "Freizeit&Tourismus" and then the "Kulturkalendar" on the lower right hand side of the page. I also saw one listed in the Fest brochure. You could also try your local town website.