Thanks again to Anna for writing up this post on new furniture shopping! Looks like some good new finds!
Furniture Shopping for the Picky Expat
There are a number of things I miss about the states…chocolate chips being one crucial item…but on a larger scale, I really miss the furniture and household good selection. If you are into the
Über
-modern and super expensive look, then furniture shopping in Germany may suit you just fine…me…I'm more of a Pottery Barn, homey-feel junkie! It's quite the dilemma! However, never fear there are a few options out there and some exciting new developments in US Exports to tell you about.
In the frantic search for a crib, I stumbled upon
Car
Möbel.
Unfortunately, their only store is in
Henstedt-Ulzburg (about a 6 hour drive from the Nuremberg area), but their website has quite a bit of selection. The style is quite shabby-chic and farmhouse-ish, which I love. Here's a quick look at some of their items.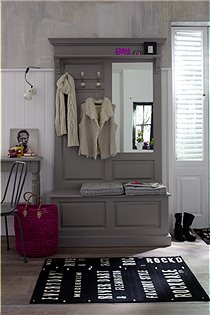 I recently ordered the crib below and a bench for our entry way. The shipment hasn't arrived yet, but I'm keeping my fingers crossed that everything is as pictured.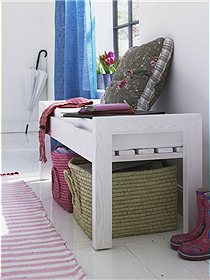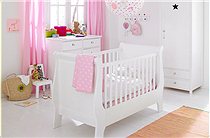 And if you just can't seem to find what you're looking for here…and you just NEED to buy something from one of your favorite US retailers all hope is not lost.
I've just discovered that a few stores such as Pottery Barn, West Elm, and Crate and Barrel are now working through a shipping service called Fifty-One to ship items into most EU countries, including Germany. If you click on this link, you will get a list of US retailers now using the Fifty One service
http://www.fiftyone.com/clients
.
Don't get too excited, it's expensive!
You have to calculate in shipping cost and then that "oh so wonderful" 20% VAT (nope…they haven't figured out a way to bypass that yet). However, sometimes desperate situations call for desperate measures…for example when you're nesting pregnant woman and only this nursery bedding from Pottery Barn Kids will do: